THE OVATION DIFFERENCE

On average, 73% of employees don't understand their benefits. When they do, they appreciate their employer much more. We help them understand.
Take advantage of Ovation's hands-on approach.

82% of mid-sized companies say the cost of employer-sponsored health insurance is a barrier to achieving business goals, according to ADP Research Institute.
Let us lower costs.

Less than half of employers are conducting HR audits, according to ADP Research Institute, yet the IRS and DOL are auditing all employers.
We can help keep you compliant.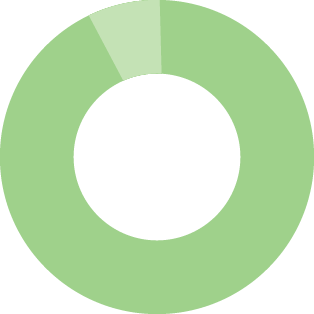 According to a MetLife study, 93% of employers say it's important for employees to understand their benefits.
Education is important.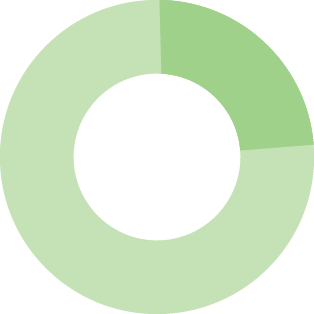 Only 24% of employees say they understand their benefits.
We can help with employee education.
SERVICE
Ovation's hands-on approach lets you focus more on your business and less on your benefits. Most brokers are available only at open enrollment and renewal time, our team is available seven days a week to assist in enrollments, questions, and anything else you or your employees may encounter throughout the year.
COST
Ovation is always up to date on current trends and insurance options, and often create plan designs that combine lower costs with greater coverage. Ovation can help you reduce health insurance costs, ease the benefit administration burden, and maintain compliance; all of which can maintain or increase your bottom line.
COMPLIANCE
Staying up to date with benefit-related requirements is no easy task, and few companies are compliant. In our experience, 75 percent of companies are out of compliance in at least two areas. As your business partner, we conduct a complimentary HR audit to find and correct the areas exposing you to risk.
EDUCATION
Studies show that the majority of employees don't understand their benefits and the more educated an employee is on his benefits, the more he feels appreciated and the more satisfied he is with his job. It's important to educate employees on their options, so they can make the best benefit choices for their families.
BENEFITS ADMIN
We strive to be paperless, while increasing efficiency on all benefit tasks. We use cutting edge technology platforms for benefit administration and enrollments. With multiple systems at our disposal, we choose the best system for you based on number of employees, locations, and the structure your benefits package.
WELLNESS
Ovation provides a variety of programs designed to better your employee's health through education, convenience and accountability. Smoking cessation, Apple-A-DaySM, snack program, onsite flu vaccination clinics and biometric screenings, are just a few of our highlighted programs.
PAYROLL
Through one of our many partners, Ovation can reduce your payroll costs while increasing your service level. Working with one of our payroll partners allows us to communicate directly with them on all benefit issues and payroll deductions. We lower your costs while reducing your workload.
PRODUCTS
We provide a long and comprehensive list of benefits available to all clients. You can customize your plans based on your employee's needs and demographics. Most benefits don't need employer contribution either. So you can increase your employee offerings without increasing your costs.